Tanjore Paintings: A Beacon of India's Artistic Heritage, Illuminating the Past and Present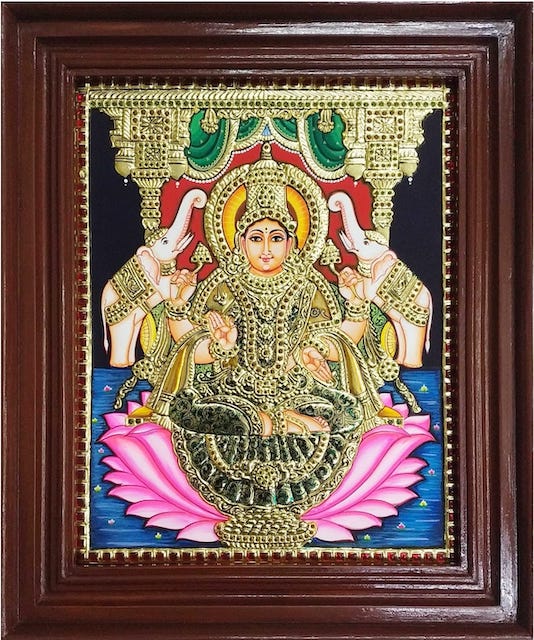 This South Indian art form originated in the town of Thanjavur (also spelled Tanjore) in Tamil Nadu,
 India.
 They are known for their vibrant colours,
 intricate details,
 and lavish use of gold leaf.
 Tanjore paintings are typically done on wooden planks,
 and depict Hindu deities,
 saints,
 and scenes from mythology.

The history of Tanjore paintings can be traced back to the 17th century, when the Nayak dynasty ruled Thanjavur. The Nayaks were patrons of the arts, and they encouraged the development of Tanjore painting. This art form reached its peak during the 18th and 19th centuries, under the patronage of the Maratha rulers of Thanjavur.